Switching from Java to PHP. Seriously. A very interesting and pre-judice-free talk with Ph.D. Aris Zakinthinos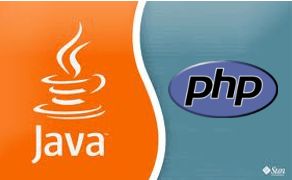 Ph.D. Aris Zakinthinos, CTO of achievers.com, a well-scalability-experienced guy and former IT employee of the military, has just delivered one of the most interesting conference talks I've ever seen. To my surprise he doesn't bash Java or PHP in any way (at least not really, he just says what where the problems in his case), he simply shows what the problem was, that it was not solveable with Java and why he has switched to PHP. This is not a PHP/Java-bashment, it's just a really good and open-minded talk about web developer decisions, don't falling in your love with your language/code and making things as simple as possible. And getting the job done.
In fact it's mostly not about technical things, it's about keeping things simple, about human psychology and the way people think and judge. And why the most simple solution is the right one.
Take these 1h 18min, they are very valueable!